Can't we ever eat like a 'normal person' again and be healthy?
"Why can't I just eat like a normal person?" is a frequent cry I hear from my fellow sufferers.
Eating like a 'normal person' in this era of such a high carbohydrate and processed diet cannot be sustained by most people without they also, sooner or later, succumbing to disease. Perhaps to want to eat 'normally' is like saying why can't I smoke and stay healthy?
It has become quite obvious to me that when I mention that wheat should be taken out of every person's diet as it is actually poisonous that people just go blank. I think this is because wheat has such a hold on us that it is incomprehensible to our wheat addicted minds that we could ever take it out of our diet. It's just part of everything we eat. We can't go anywhere without being confronted with food made from wheat.
It doesn't matter what nationality people are I talk to. Wheat is ubiquitously found it's way to all cultures in a big way, even Asia, home of rice.
Cheap but nasty
The lovely Heidi, a women in Italy I am staying with is getting a bit wider every year I see her. She is a very aware and loving person but mention that wheat might be a good thing to give up and she has up to now, ignored me. Her new American partner Mark, is diabetic. Diabetes can be reversed by taking high carb food out of the diet. But they eat carbs…. breakfast muesli with chocolate bits and fresh cherries, lunch always has large quantities of pasta, rice or potatoes and dinner is mostly the same. They eat some lettuce and other veges everyday which we grow in the garden but vegetables don't play a large part in their diet. Neither does meat. Heidi isn't vegetarian but she is a frugal buyer and meat it's true is more expensive than pasta. They also snack on 70% dark chocolate.
The trouble with skimping on good food is that you pay and you pay in the way your body works.
You will also be eating a hell of lot more empty carbohydrate fillers, firstly because wheat does make us more hungry, and secondly because our bodies are trying to get more nutrients from these foods which just can't supply it.
So food may be cheaper but nutrient density wise are they really so cheap?
What Ian and I are eating in Italy
Here in Italy Ian and I each eat a bacon rasher, 2 eggs, 1 medium mushroom and 4 tiny tomatoes cooked in coconut oil with some rocket for breakfast. We are totally satisfied with this. For lunch we have a large salad with home grown lettuce, tomatoes, celery, cucumber, olives, rocket and a small amount of salted anchovies and sometimes some prosciutto. This is covered with a dressing of olive oil, salt and lemon juice. Yummy. Again totally satisfying. For dinner a medium sized bit of meat and above ground vegetables cooked in different ways. Sometimes we might feel like a snack and we eat some nuts, not a lot but it's a good snack. Totally filling, nutrient dense and not a lot of food in bulk when you look at it compared to a large nutrient empty pasta dish.
Oh yes, that's right Heidi has fruit trees with the most unbelievable tasting cherries, peaches and apricots. They are nothing like the fruit at home. We have eaten some of this fruit (blush). The good thing about these trees though is that they bear for about two weeks and then the fruiting season is over. No more fruit till next year! This is how it is in nature. No year long supply of fruit and this is how it should be for us, just a short window of fruit eating opportunity.
Heidi says she could never be full on what we eat. She told me last year she had tried the low carbohydrate diet and it wasn't right for her. It's obviously not going to be right for anyone who sees wheat as a staple that they cannot give up. This is the very addictive nature of wheat.
So wheat, even though our guts might complain bitterly, we will still ingest a food that is not only nutritionally pretty empty, addictive, makes us more hungry, feeds bad bacteria in our guts, brings our glucose levels up like sugar does (see Dr William Davis "Wheat Belly") actually causes the gut wall to become leaky because of the Zonulin hormone it releases in the gut and can damage the gut villi due to the gluten contained within it.
Hmm..what else? Oh yes there is a high concentration of phytates in wheat, actually in all grains, which are called antinutrients because they actually stop the absorption of minerals into the body.
Wheat out does us humans in intelligence
Am I still a victim because I can't eat like a 'normal person? I have great respect for the power of wheat, after all it's managed to make it's way all over the world into everyone's food and people can't stop eating it. Perhaps it's the most intelligent species on earth, not us?
Oh and yes, is whole wheat different to refined wheat? That is an absolute no, whole wheat or not it's still doing all those nasty things to the body.
The multitudes of health defects from wheat eating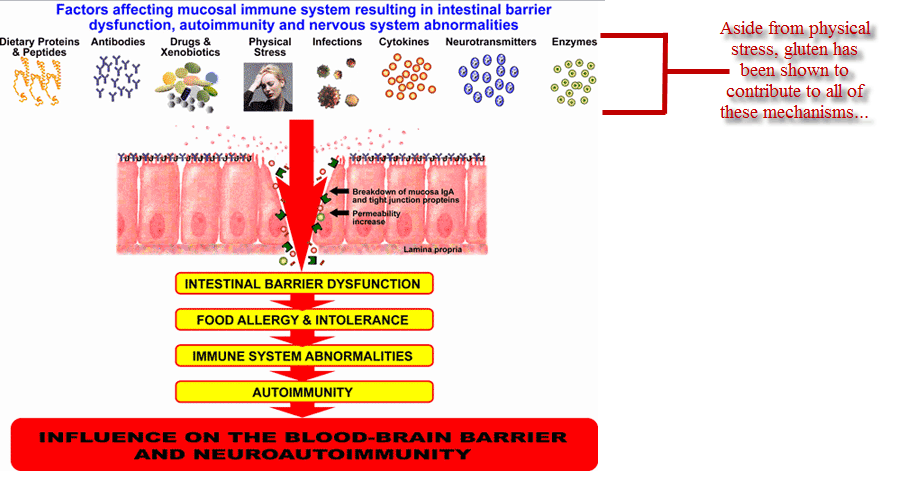 Study on zonulin: www.ncbi.nlm.nih.gov/pubmed/21248165
My logical mind leaves the room
Some people are just not ready to heal yet, I know, in some moments, I'm still one of these people. When tempted by foods I shouldn't eat I still occasionally become unconscious (the "me" that has logic and reasoning has left the room!) and I tell myself I can eat those foods and when I do, I sabotage my healing.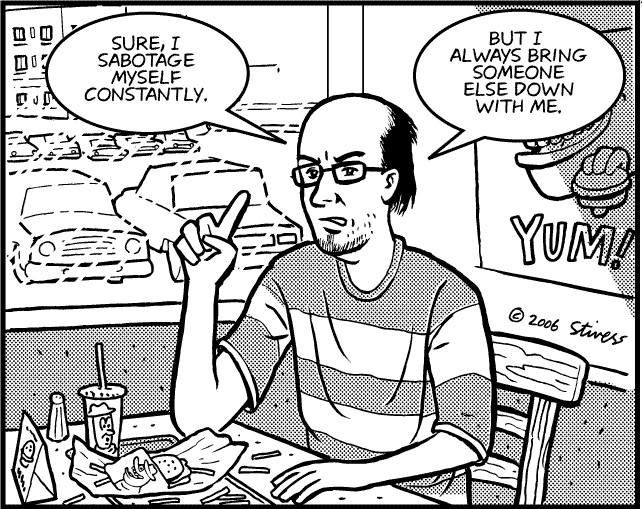 In the last 15 or so years I became aware to some extent that I was holding onto some pattern to remain sick, but I just couldn't, for the life of me, connect to or feel what that pattern was. How could I understand something I couldn't feel or sense at all? How can anyone? This pattern was coming from my unconscious mind.
I looked at how I would feel if I was truly well and could do the things I thought I wanted to do. Mostly my goal for getting well was to be able to eat all the food I used to eat again and this was my strongest motivating force for years!
Am I passionless or just plain scared?
I asked myself if I was using my sickness so I didn't have to find out if I really could create and be passionate about something in my life. The answer I got was a probable yes, I wasn't really prepared to confront my lack of passion to do anything. I really thought I didn't have any passion for any worldly projects, I have since found I was completely wrong about this.
One thing I was and still am passionate about is self awareness, which is just as well as it has slowly led me to understand the mechanisms inside myself that have kept me where I have been – sick.
A victim of my own anger
This unrevealed pattern has taken a fair bit of time to reveal itself. Over this time of unravelling I have gradually dropped being a victim of my sickness. I stopped getting angry and depressed and started coming to terms with the fact I was indeed sick. I realised I had become a victim of my own persecution of myself and I was angry and depressed that I couldn't get well.
Dealing with guilt
Another thing I had to deal with was guilt. My partner Ian had to (in my words) put up with me and my complaining and my lack of contribution. It was hard because he worried about me when I complained but if I didn't he would want me to do lots of things I just wasn't capable of. I tried to find a way to tell him I wasn't feeling well enough without him becoming concerned but this turned out to be impossible. I realised I just had to deal with his worry about me but this has not been at all easy.
Depression was really anger
What I started to realise is that when I was depressed I would become aware that in fact I was angry, and with this awareness I sat in and allowed my anger. This shift in the way I handled my depression caused me to begin to be a lot more gentle with myself. The fact was, I was sick and there were times when I had no energy and I wasn't capable of doing all the things I believed I should be doing.
This gentleness that arose from my acceptance has been I believe the beginning of the unravelling of my pattern. The gentleness allowed more space within me to clearly and gently look at myself.
Oh my goodness am I good at sabotage!
Next came something I would have never believed I could do at the time but never underestimate sabotage! I had been doing really well on this program. I had been on it for a year and was starting to get great signs of healing and then I travelled to Italy. I ate some Italian sour dough bread and felt well and lost my ability to think. My diet went to hell in a hand basket! After six months of eating and drinking in Italy my health packed up and left!
I have had some serious work to do to get healthy again and it hasn't been fast or easy! You see I had really not come to terms with the fact I could never eat like I used to again.
The dawning of self kindness
After this sojourn, it slowly, slowly dawned on me that if indeed I wanted health, and indeed great health, I would need be being really kind to myself and not eat these high carb foods at all.
I'm maybe carbohydrate intolerant?
Dr Jay Wortman (who did a study on the Canadian Eskimos and made a movie of it using the LCHF diet called My Big Fat Diet) told me that I was probably carbohydrate intolerant. What this meant was that I would never be one of the 'normal' food eaters again. I don't think I truly let this understanding in all at once. It came little my little, by studying more of what it meant for the health of 'normal' people to eat the 'normal' foods. 'Normal' people don't do well either on the same foods I could no longer eat and understanding this was like turning up the lights in a very dim room.
With the understanding that I would probably never be able to eat all the foods I used to eat came a grieving process with lots of bargaining and denial, just like when you have lost someone you love!
Denial and bargaining – the grieving process
I see this denial and bargaining happening to so many people with ill health. My friend Gerry, who is a MD, says most people will not give up the habits which are making them sick and this frustrates him so much.
In a strange way because I was so obviously sick and because I badly wanted to be well I was lucky. Ian, my husband, believed he was healthy like so many other people do, until the day it all fell apart when he found out he had bad osteoporosis.
People say to me now as they are getting a bit older "I found out I have cancer!" or "I have been diagnosed with arthritis!," and add indignantly, "I cannot understand it, I have been so healthy my whole life!"
Is it true that these people have been healthy their whole life till now? Certainly outwardly they seem to have been fortunate, then why has this sickness "all of a sudden" happened? The truth is that for Ian there were always signs of something that was not quite right in his body but these signs were ignored, they couldn't be possibly be real because of his conviction he was healthy and there was nothing that his body could tell him that could help him to understand all wasn't quite as it seemed.
Passion for life replaces passion for eating bread
My motivating force for getting well has now truly changed, in fact getting healthy has been really only a sideline of the great event of discovering what my subconscious mind was trying to hide from me. I truly now see myself as empowered towards something far greater than just being able to eat what everyone else can eat. I have found my passion, even though it still at times it runs away and hides for a bit when I get scared. I want to help people, I adore helping and this is what this blog is for.
Is 'normal' what I want?
So a 'normal' diet is not for me and in truth most of us do not want to hear that it's not good for any of us.
Eating high carbohydrate along with high acidity foods will lead to ill health even in the most 'healthy' people. I have done enough research and observation of people around the world to see that the 'normal' diet will lead all people to ill health.
Unpacking the box of the unconscious mind
Join me in this great adventure of discovering the wonders and passion that are here within us when we start to unpack the box of our subconscious mind.
Jeepers have I been having some adventures here in Italy and now the UK.
I now really know how hard it is to eat travelling if you can't afford to eat at a restaurant and can't cook for yourself.
I have just visited my nephew in London and his girlfriend, Lili. They live what is probably a typical London life in the sense they don't cook. They eat only organic foods but the organic foods they tend to mostly eat are organic snack foods. They aren't vegetarian but I guess for them meat is not really an ethical substance to eat, so there is little meat eating going on.
As a result I noticed Lili needed to snack very frequently as her blood sugar levels started to drop. Her breakfast of porridge or muesli with oat milk sustained her for, at most, 2 hours then she needed another carbohydrate food fix. Jonathan, my nephew commented that when they were on holiday away from home, Lili's main priority was where her next two meals were coming from.
My nephew did, bless his cotton socks, try to do the diet last year, but he had friends who stayed who were 'great cooks' so he ate what they cooked. Who wouldn't at age 32 or even 52? Except of course for someone who is rather health challenged and absolutely sick of being sick.
Everywhere I looked in London cafes there was only (except for a salad which only the hardy would choose on a cold summers day!) bread based snacks to eat. What hope has the average Londoner out and about have?
On the flight to London I looked at the menu offerings interested to see if there was anything that wasn't bread based and that wasn't just junk food (like chips). Not a thing. Ian and I had bought some pistachios with us and our own water filter bottle so the airline didn't get any more revenue from us.
When Lilli mentioned to me very quietly that she needed to snack a lot, I said it was because she wasn't getting much protein or fats from the foods she eats so she will become hungry often. She also mentioned she had a chronic sore throat and I suggested to try eliminating some foods to see if they might be the culprit, as in my experience it usually is. She told me a friend did a weeks fast and that had fixed her so maybe that's is all she needed to do. Maybe it might work short term, but I doubt it very much.
I watched Jonathan opening and closing the fridge often to see if there is something in there to tempt him. This is exactly what I used to do, looking in the fridge for something to satisfy a craving, but what is the craving? I think it was probably for protein and fats.
I offered to cook Jonathan the same breakfast that Ian and I had every morning and I noticed after he had eaten this meal he did not snack or indeed didn't eat till dinnertime.
Back here in Italy,with my friend Heidi and her partner Mark, there is a continuous snacking also on carbohydrate foods. Mark is a diabetic as is eating a high carbohydrate diet so of course he needs to frequently snack on these foods. Diabetics (also now referred to a carbohydrate intolerance) are diabetics BECAUSE of the high carb food they eat, with the end result of insulin resistance, being from your bodies attempts to manage carbs.
Heidi looks at our lunch when we dine together, and says there is no way she would be full enough eating what we eat.
I understand the addiction so well and this is why it becomes so hard to even try to change people's mind. Only when the pain is enough, and for some this never eventuates, even with the verdict of cancer in fact. Just like someone with lung cancer who continues to smoke we couldn't dream of life without our our high carbohydrate foods.